SledNutZ
(
http://www.slednutz.com/index.php
)
| | |
| --- | --- |
| russell56443 | 12-04-2008 02:16 AM |
---
My Pantera is alive!!

I got the 80 Pantera a few weeks ago and as some of you know I had a lot of questions lol!
(I still dont know where that other top oil line goes)?
I got the new line's all on and the spring/track adjuster/axle ect.. in and hopefully right and all the old gas out.
I changed the chain case oil and got the last acorn out of the exhaust pipe :laugh:
After my last experince with the Colt(RIP)I got my fire extinguisher and set out to hear her run!
Took about 20 or so pulls since the fuel lines were empty and she started trying to run,she kept flooding out so I figured out the choke was stuck,fixed that and cleaned the plugs and she cranked!!
Im so excited to hear her run,sounds good too,just needs fine tuneing and some duct tape on the seat and I should be ready for the snow were suspossed to get this week:woohoo: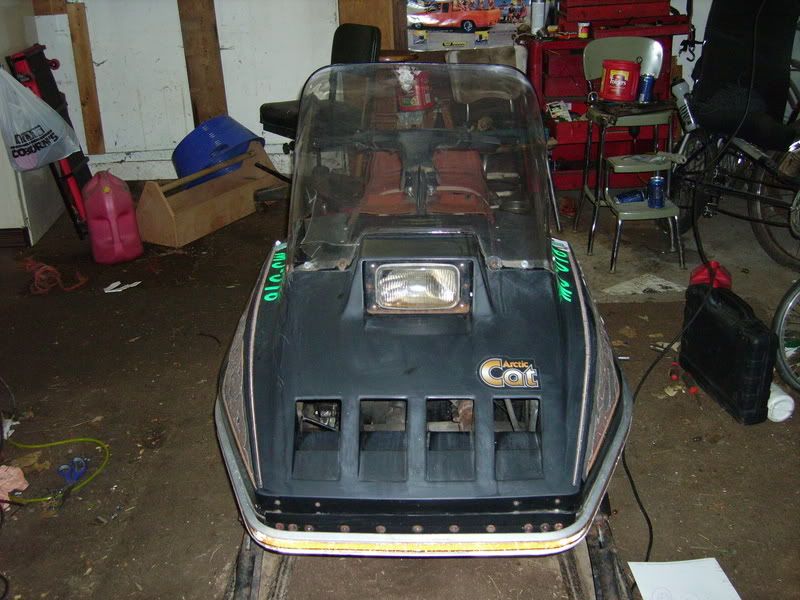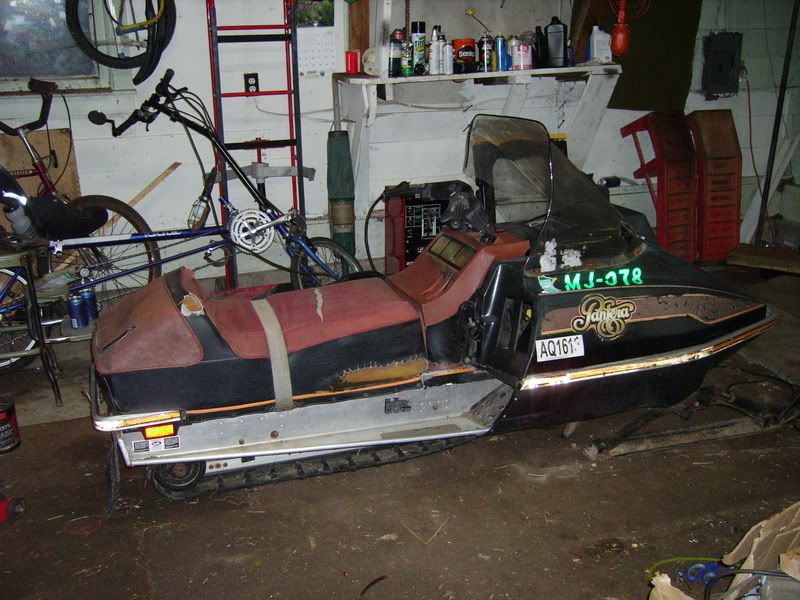 ---
You'll like the ride of this a lot better than the colt.
Hint;
Move the rear skid mounting to the holes under the tunnel for better steerage and more ground clearance.
| | |
| --- | --- |
| russell56443 | 12-04-2008 04:02 AM |
---
Thanks OCR.
Im a noobie,I Googled Tunnel and Skid so I know what you mean now LOL!
I havnt figured out what to move where yet though,back to Google :mr:
---
Where the rear swing arm bolts to the tunnel, you will see a mounting tab just below the running boards, move the skid mount to that spot.
| | |
| --- | --- |
| Ibreakstuff | 12-04-2008 11:17 PM |
---
I used to have the exact same machine. That 500 pulls, that's for sure. Listen to OCR he knows his Cat stuff (the sled, not the fun cat).
| | |
| --- | --- |
| Dirty_Harry | 12-08-2008 12:23 AM |
---
Looks like fun man!
All times are GMT -5. The time now is

12:18 AM

.
Powered by vBulletin® Version 3.6.8
Copyright ©2000 - 2017, Jelsoft Enterprises Ltd.
Copyright 2007 Slednutz.com