Yesterday we went to Pinedale, WY for the White Pine RMSHA Hillclimb. It was an awesome trip. We kicked off the day with a breakfast buffet at the ski lodge. I'm going to call it "high end dining." There was awesome bacon, quiche lorraine, some amazing crescent rolls with real butter, biscuits with ham/bacon gravy, fresh fruit, and mimosas. I think mimosas are for chicks and fags, but I drank them anyway; nobody seemed judgemental. The buffet chief claimed they increased skiing performance, and I'm going to have to agree.
After breakfast we wandered around the race area. It was a pretty laid back affair compared to Jackson, and we were right in the middle of the action. There were a few displays and we checked out next year's Axys RMK. I hope Polaris paid Ibreakstuff a royalty because that sled is a high-clearance stumpjumper just like The Turd. I'm skeptical. It looks like Polaris is resorting to gimmicks just like SkiDoo and their stupid T-Swizzle suspension.
We watched the race until it was time to get a halfday lift ticket. Spectating at White Pine isn't the greatest compared to Snow King, but it wasn't too bad. You had a good view of the bottom of the course, but then the racers went out of sight, and the top of the course was a long ways away. Binoculars were required to get a good view of the top. At noon we got our skis on and hopped on the lift. It was disappointing that the race course didn't go under the chair, but we had some skiing to do. We ripped up and down the hill for awhile, really impressing the squares in the process.
After some skiing, we ventured back to the race course. Nobody really seemed to care that we skied on the closed run that the snowmobiles were coming down, and we easily maneuvered through the woods and parked right next to the course. In hindsight, we should have been more bold, and we probably could have skied across the semi-pro course right over to the best spot to watch the Pros. From our more conservative vantage point, we could still watch both courses and we were in the center of all kinds of action.
The best part of our spectating position was that we had a front row view of the "run what ya' brung" race. The locals were stoked to have a run at the hill, and they truly ran what they brought. There was an XP Summit that three different kids rode, a couple newer Cats, and then an '02 Edge 144" came ripping up the hill. We cheered that guy on for keeping it real and he made the top, mainly as a result of seeing our big thumbs up as he went past. After a new turbo Cat, and a couple other sleds, a mid 90's Cat made the Edge look new by comparison. A Mach Z triple made an appearance, and then some kid with a brand new Doo Freeride turbo hit the course. I don't think he won, but he should have, because he probably had $17 or $18K into his sled. Mud and Ratstang better take note: tether, Tekvest, and 65 bucks for entry is all it takes to try the White Pine hillclimb course. Gerbil and I will try it if you guys do. The locals looked like they were having a BLAST!
Running two courses made this race way quicker than Jackson. Before you know it, they were running the King runs and the race was over. We hit the ski slopes for the last hour and a half, and by our last run, the whole RMSHA circus had totally cleared the premises.
We headed back home where we contemplated working on Baller's new 900, but we saved that for today. He's being way too greedy in the asking price for his 800 Edge, so he'll soon be the proud owner of three sleds. If you're listening, Baller, March in a low-snow year is not the time to get top dollar for a sled. Don't worry. You'll still have it next fall, and if your poor storage habits don't totally ruin the sled, maybe a person or two will offer you 20% less than you're asking.
I didn't go full-on with the photos like I wanted to, but here's a few:
This is the mighty 166" 900. It's a handful!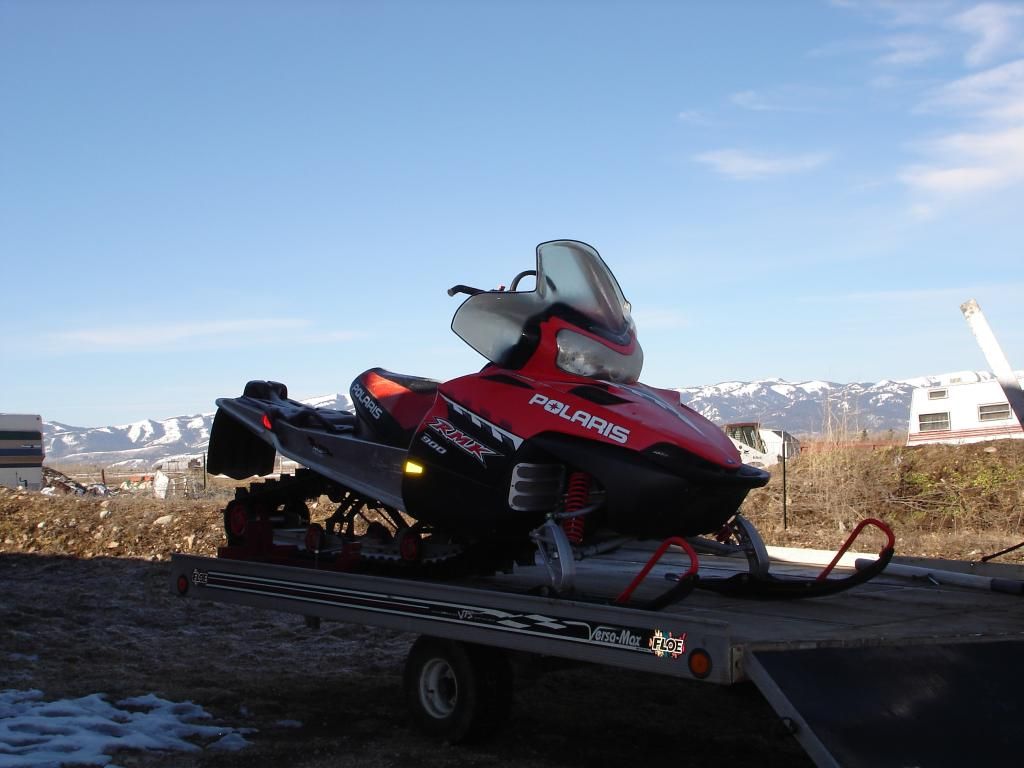 Top half of the White Pine race course: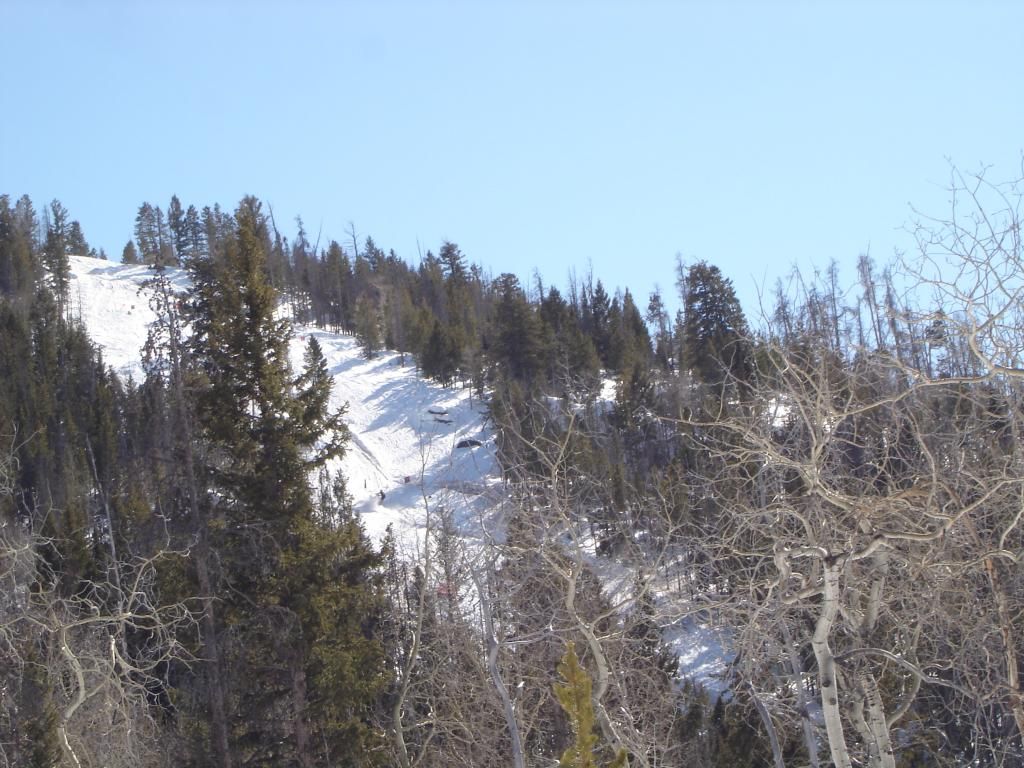 Here's an RMSHA Pro racer making one of his king runs. I think it might be Luke Rainey:
Here's a couple of the big dogs going to check out the rocks on the course. I think I heard the line, "Look at that big fucker I hit last run!"
This is a couple scenery shots of the Wind River Mountains.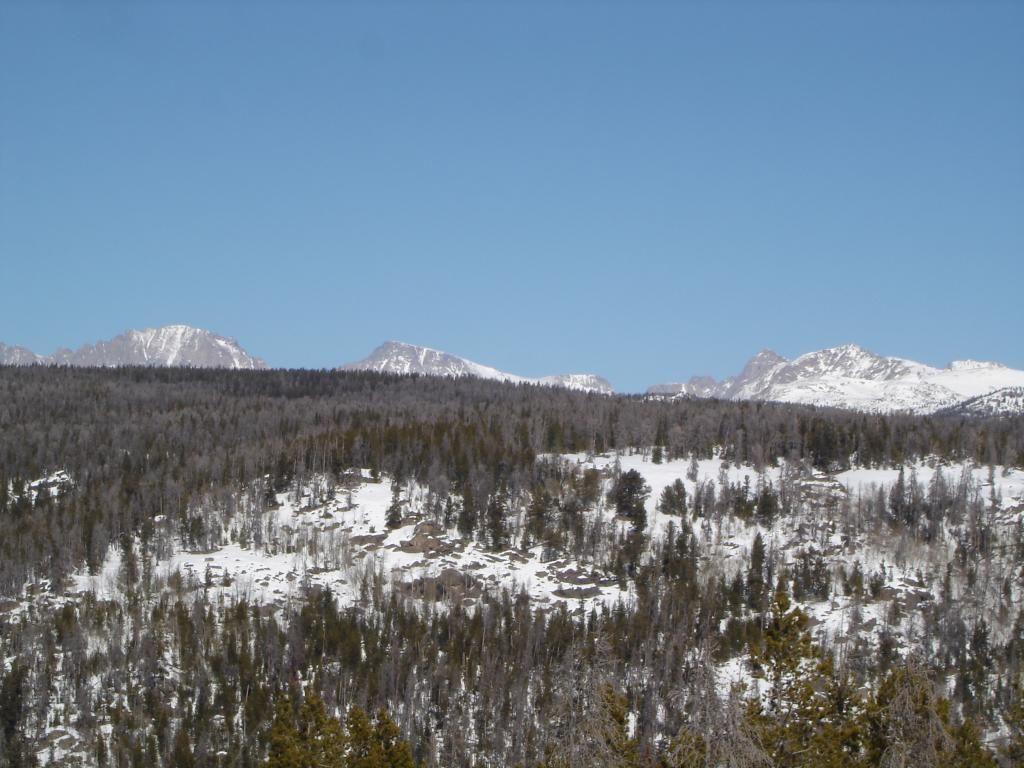 This is Keith Curtis in his last king run. David Sharp Jr. looks on:
Cool looking red rock in the canyon south of Jackson:
Recognize this, Baller? It's the hillcross spot. The sled tracks 3/4 of the way up, are a course that some RMSHA racers were training on when we were up there.
Here's a couple gratuitous shots of my ski tracks. I skinned up a whole mountain to get those fresh turns, so I'm pretty proud of myself.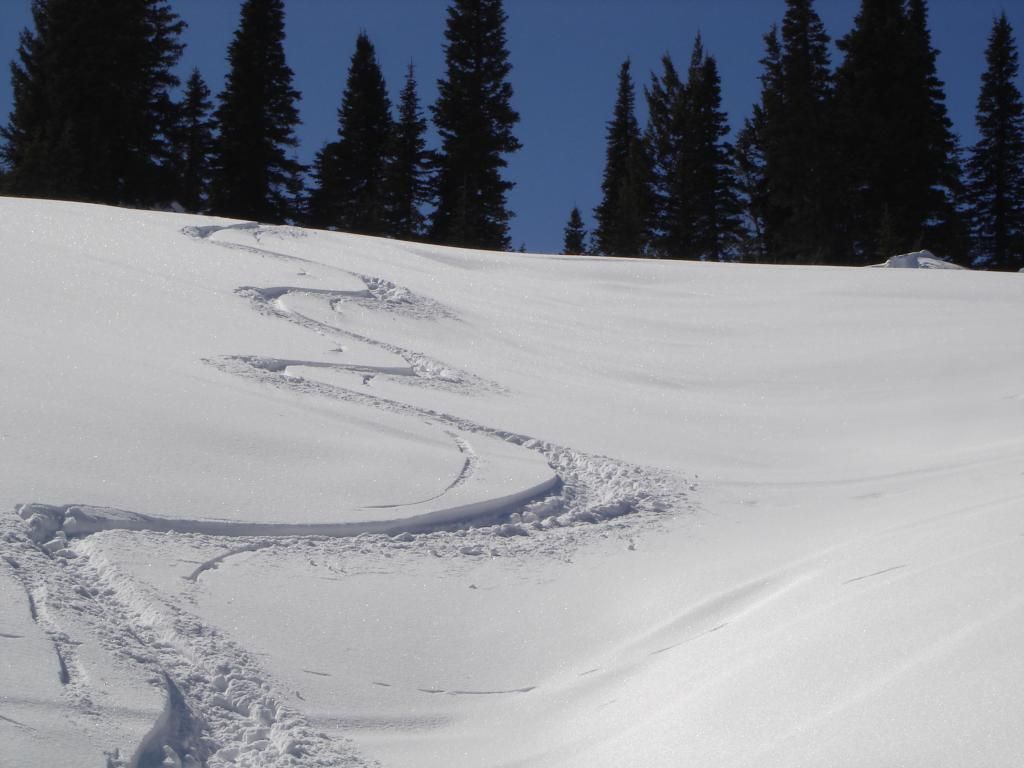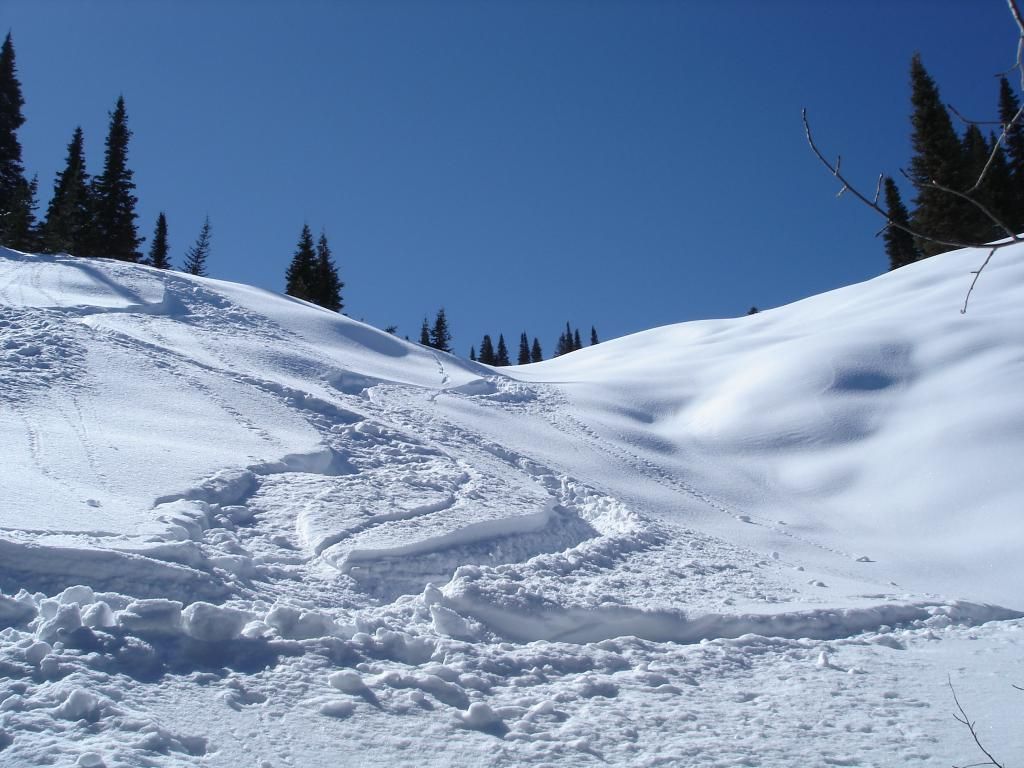 Snow is supposed to come on Wednesday, and then we've got the West Yellowstone Expo on the weekend. Then if we get bored, we can ridicule Baller, because he shows up sometime early next week. After that, I'm predicting a brutal storm cycle that will leave about 72" of snow in about 8 days. It's happened before, it could happen again.