Well I got to work on the striped out bolt hole in the DD today. First I called BD-X and seen if they make or have a fix for striped out holes. He said NOPE but Ill sell ya a new case. I passed on that so I looked up helicoil options. Well there isn't much space for drilling out a bigger hole in the case so I looked to google. I found a guy claiming you can fill the hole with JB WELD and pour dawn dish soap on the bolt and install the bolt and let dry for 48 hrs and then take the screw out and then have new threads. Sounds good but I was leary. I decided to go to a little bigger screw. The torx bolt is a 6mm and I found that a 1/4x20 bolt is a smudge bigger so I started to screw it in the striped out hole and it grabs good. So I backed it out and tapped the hole. 1/4x20 tap. I screwed the new 1/4x20 bolt in the case and snugged it up and it held great (my guess is 15-20 ft lbs. So I was happy that I found a fix for the striped out bolt hole. Well I wanted to pull the cover off the DD unit just to take a quick look just one more time. Well as i pulled the torx bolts out i couldn't believe how much thread shavings were coming out as I was un-threading the bolts. Well I looked around and put the cover back on and started all bolts and started the torque at 8 ft lbs. Well 6 out of 13 bolts striped out at 8 ft lbs. I Decided to re-tap all threads using 1/4x20 3/4 long bolts. I used a Phillips head as that's what the local ace hardware had in stock. The heads were a little bigger then the case would allow so I had to grind them down on the grinding wheel. This is my opinion only. That torx bolt that BD-X uses is not intended to be taken out for the once a yr maintenance, its more like a one time use only (install). It is a self tapping bolt and rips the threads out when you pull the bolts out.
I would definitely recommend that you take the DD gear case out of the sled. It is way easier then one thinks (10 minutes tops, even for the beginner)
1. Loosen up the track.
2. Take out the 16 MM bolt inside of the brake rotor. You will need some extensions.
3. Take off the belt cover on the foot well. (4 t20 bolts)
4. Take off the 8 13mm nuts that hold on the DD unit. Don't touch the rubber mount to the left of the DD unit.
5. Grab the shaft for the secondary clutch and give it a wiggle, and it will separate from the track drivers.
6. Grab a roll of duct tape and set your DD unit on it as a holder.
Now its much easier to work on.
Here are my pictures that i took. As of now 5 hrs later no oil is leaking after my bolt modification.
DISCLAIMER I take no responsibility if you chose to steal my idea and some thing gos wrong. (not sure why it would but i had to say it)
Sorry for the long rant, I just hope it helps out the others that will strip out there holes. If you have any questions, post them.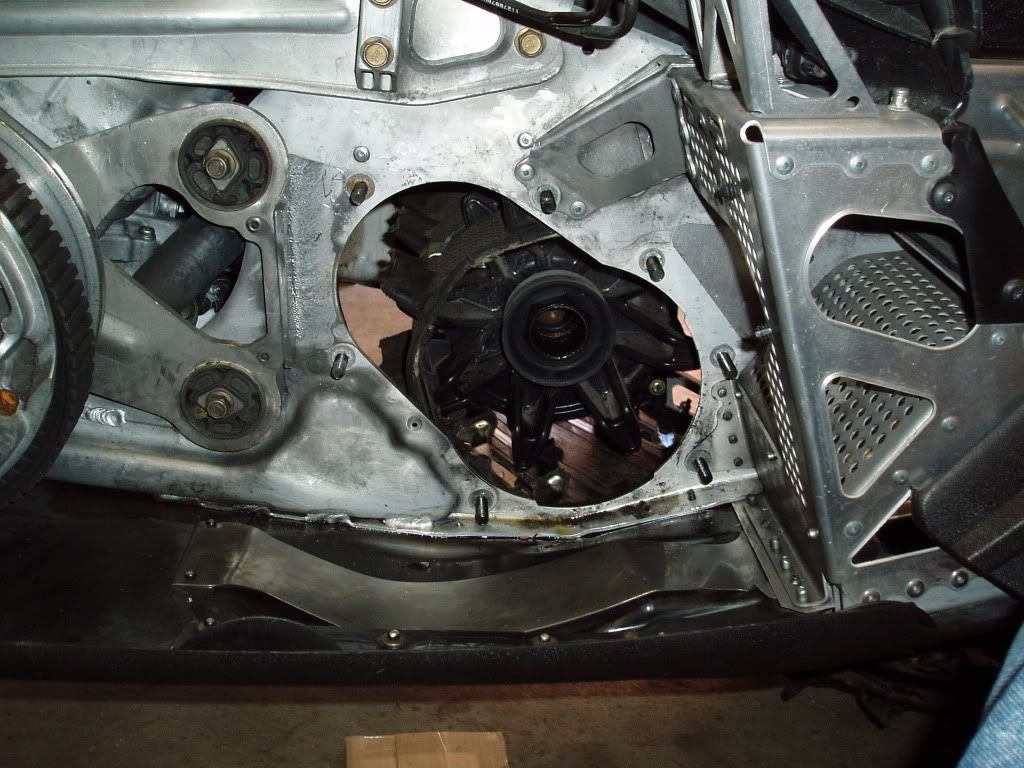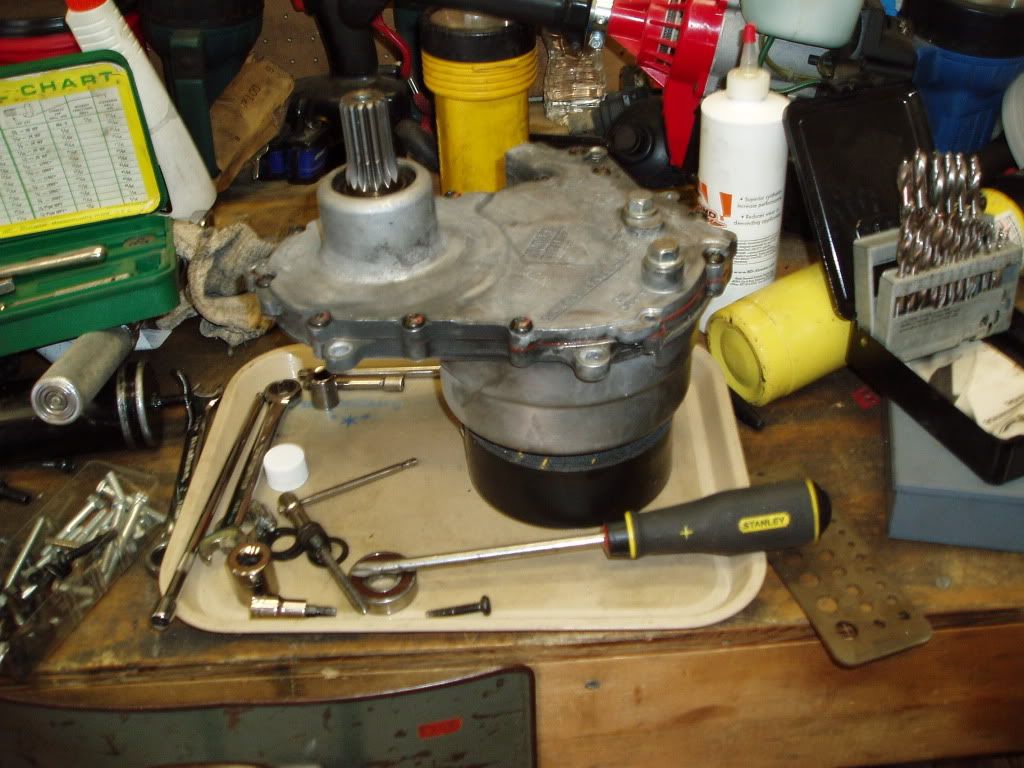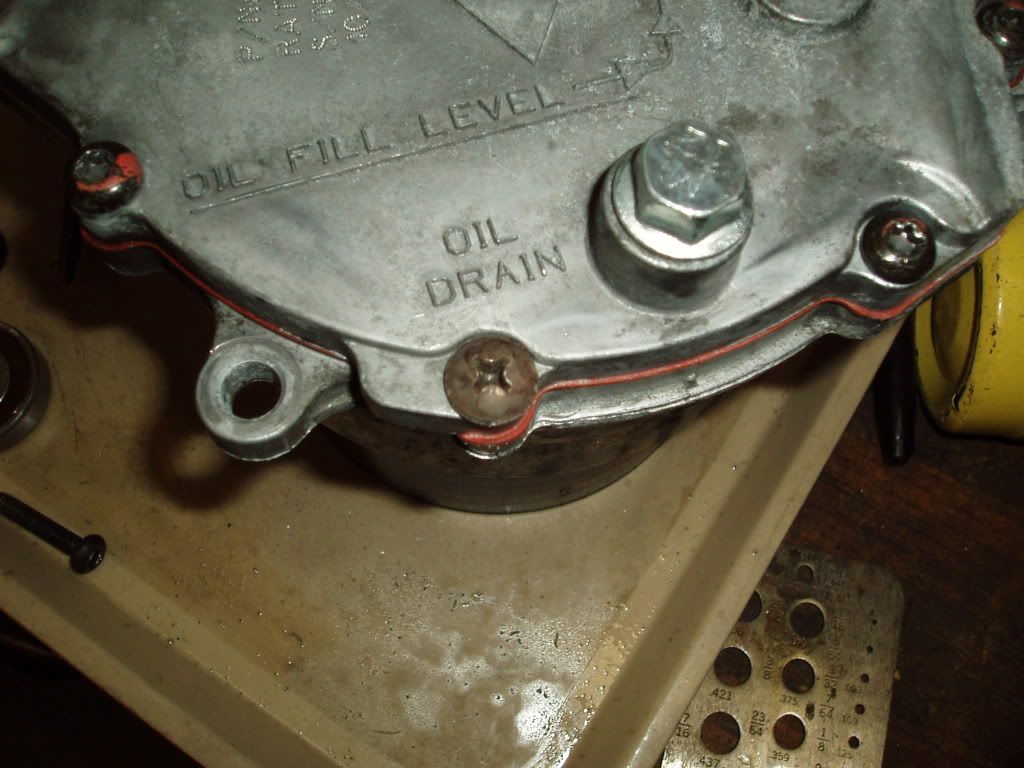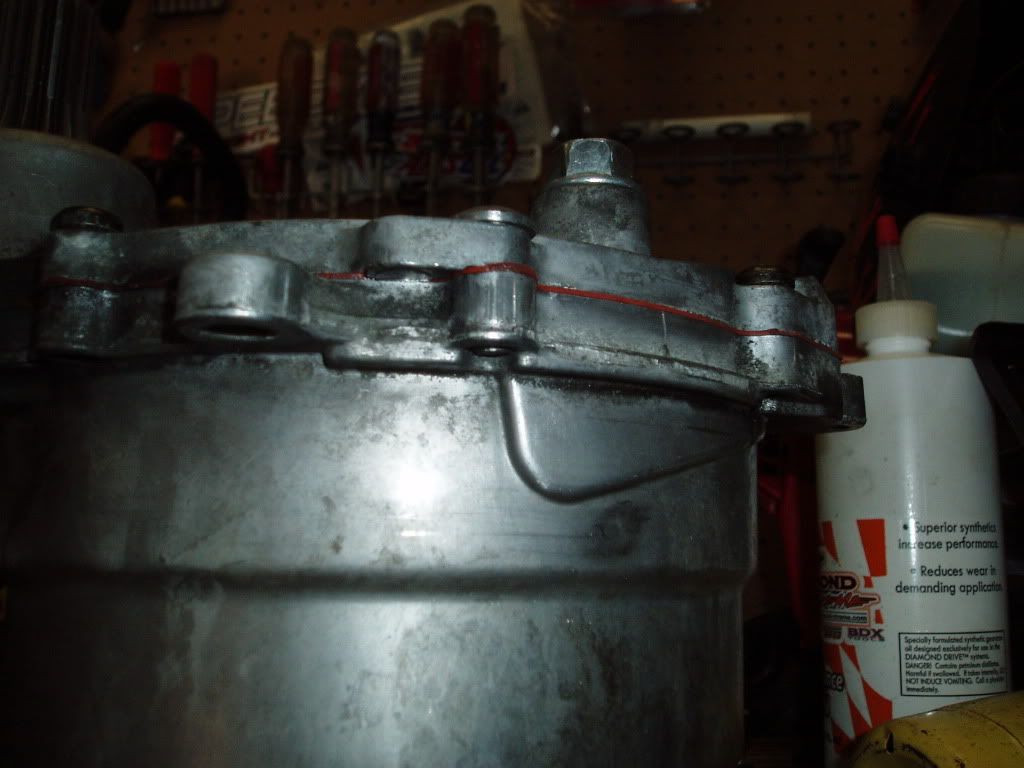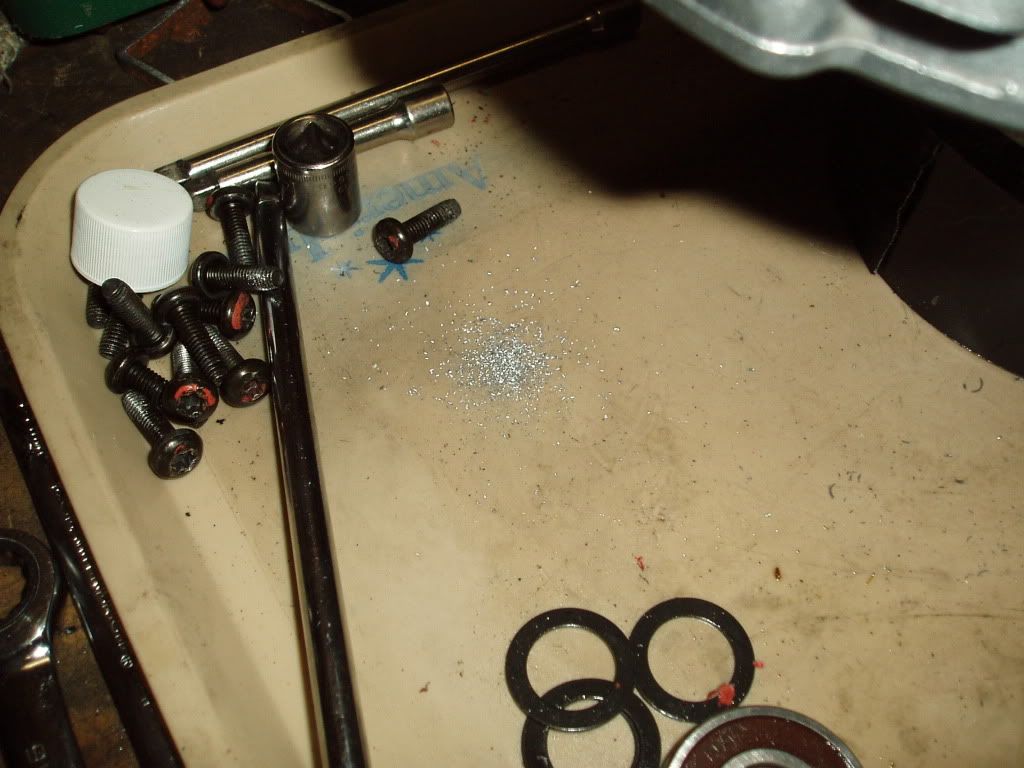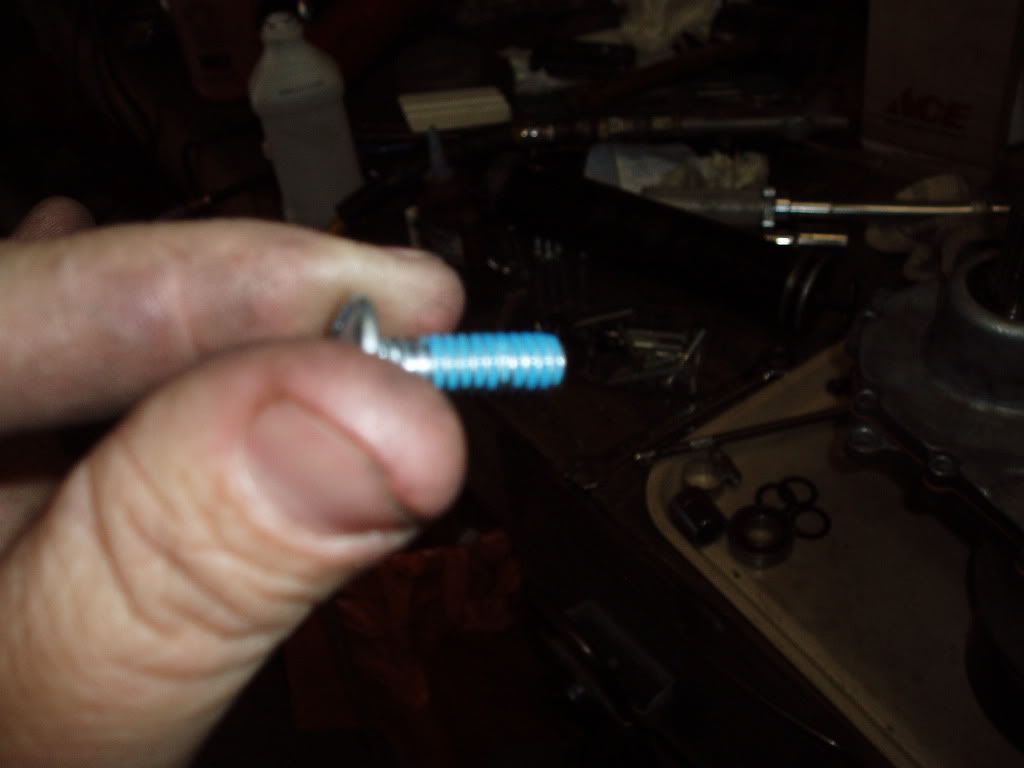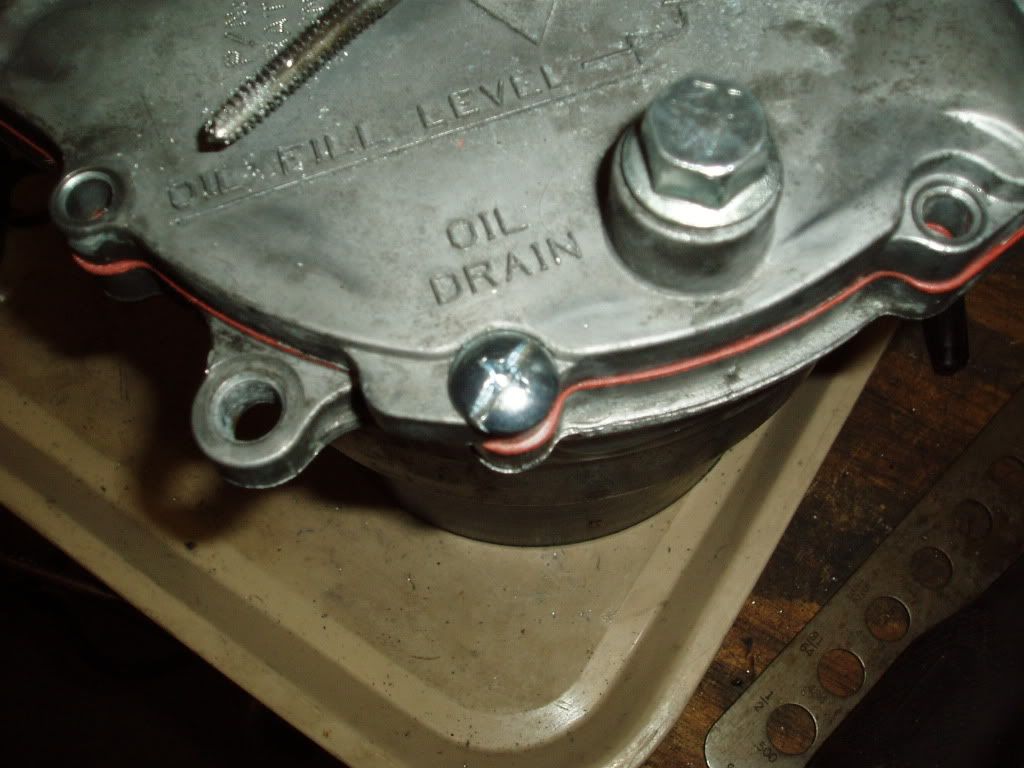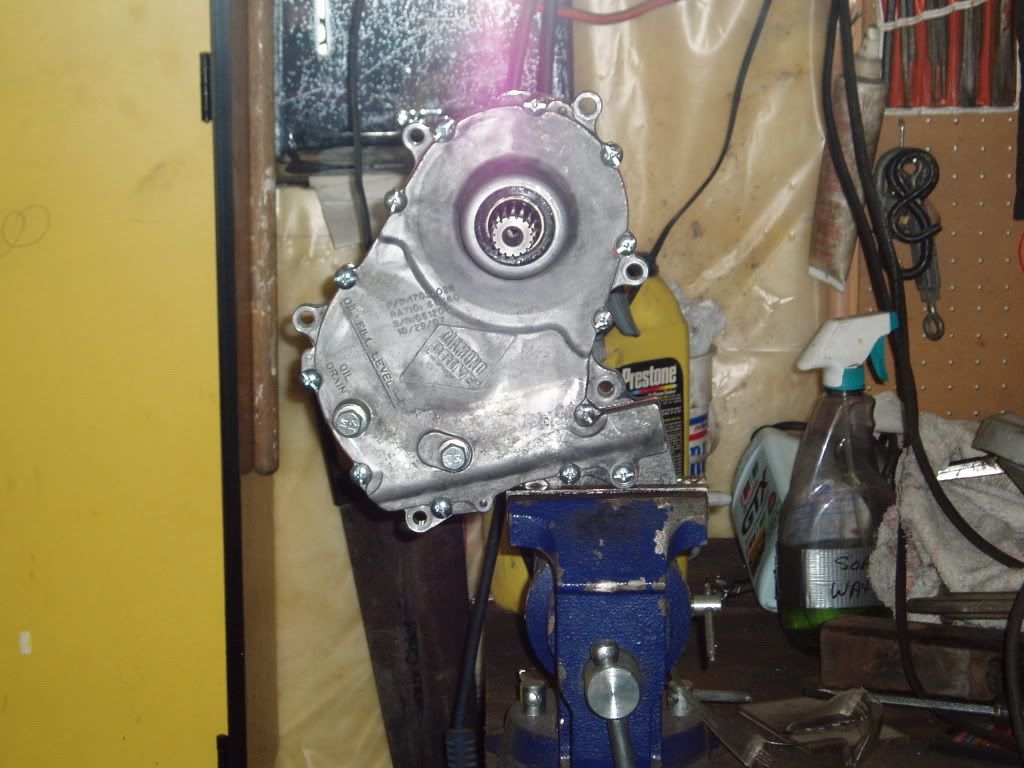 Stock junk torx bolt.